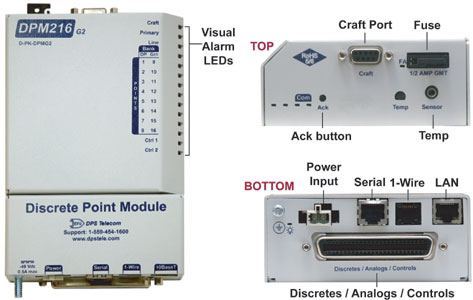 The
DPM
provides 16 discrete alarms, 4 analogs, and 2 controls.
Mac Smith
I can help you with the information above.
Ask me anything:
---
Give Us a Call!
To find out more about this and other DPS applications, give us a call at our toll-free number and talk to one of our network specialists. They'll help you put together a perfect fit solution for your network!
Sales: 1-800-693-0351 · Fax: 559-454-1688