Products: T/Mon Options
T/Mon LNX Remote Alarm Monitoring System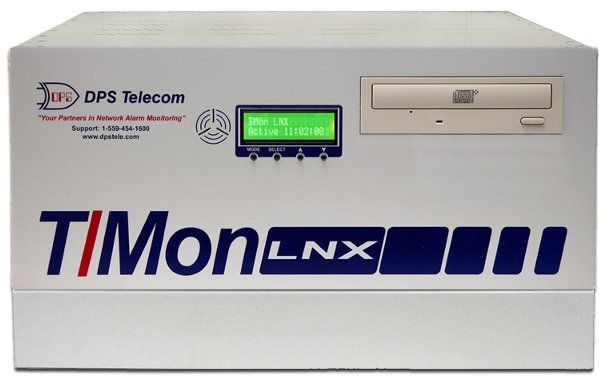 The T/Mon LNX Remote Alarm Monitoring System is a multiprotocol, multifunction network alarm manager designed as a single-platform solution for all alarm monitoring applications. T/Mon collects alarm data from lots of different equipment throughout many manufacturers and protocols.
---
T/Mon SLIM Alarm Master

T/Mon SLIM is a complete network alarm monitoring system in a 1RU package. It's the full power of the T/Mon NOC Remote Alarm Monitoring System, scaled to the needs of small, local and regional networks.
---
T/Mon MINI Alarm Master

T/Mon MINI provides centralized monitoring for up to 16 DPS alarm remotes (scalable to 64 remotes). This makes it a great test for a larger T/Mon deployment, and also a solid long-term option for monitoring smaller networks.
---
T/Mon BAS Access Control Master

T/Mon BAS (Building Access System) gives you centralized, electronic control over your doors. T/Mon BAS is a variant of the T/Mon Remote Alarm Monitoring System. While the T/Mon models shown above manage both door access and alarms from network equipment, T/Mon BAS is focused purely on building access control.
To find out more about this and other DPS applications, give us a call at our toll-free number and talk to one of our network specialists. They'll help you put together a perfect fit solution for your network!