Monitor and Operate Controls: Get an at-a-glance view on the state of the control relays. You can latch and release controls from this screen.

Setup SNMP Traps: Select the event that must occur for SNMP traps. You have the option of receiving traps when alarms are triggered, when they clear, or both.

Setup Email Notifications: Whether you check emails at your desk or from your smartphone, the TempDefender G2 keeps you in the loop. Have your SMTP server and port information handy during setup.

Creating Alarm Schedules: The built-in alarm scheduling tool allows you to account for employee time-off, after-hours monitoring, and shift changes. Enter in the specific day(s) and times you want to receive alarm notifications.
Sensors

Track your environmentals with D-Wire Sensors
D-Wire sensors are a way to track environmentals in your server room (wide range temperature support: -40 to 180 degrees F), PBX closet, or data center using minimum analog capacity. With the TempDefender G2's D-Wire sensors, you don't have to worry about analog capacity on your RTUs, tangled masses of sensors at your RTU, or even the trouble of wiring analog connectors.
D-Wire sensors from DPS use simple RJ-11 connectors, in and out, and allow you to chain up to 8 sensors to a single TempDefender G2 D-Wire port. Your sensor chain can run a maximum of 600 feet, so you can run sensors out as far as you need to monitor your equipment, without having to place analog-capable RTUs in multiple places. Note: Internal D-Wire sensors (for internal temperature or internal voltage monitoring, for example) impact total sensor cable length.
The maximum length of a D-Wire daisy chain varies depending on the number of sensor nodes in the chain. A single sensor can receive power and transmit data over 600 feet of wire (for example, 3 sensors could have lengths less than or equal to 475 feet). Adding sensors to the chain consumes more power and reduces the maximum allowable wire length, as described in the table below:

Temperature Sensor (D-PK-DSNSR-12001)
Temperature sensor that connects to the DPS Sensor network. This sensor can report live-analog values for monitoring temperature within +/-2 degrees F.

Temperature & Humidity Sensor (D-PK-DSNSR-12002.00002)
Monitor temperature and humidity using the D-Wire Temperature and Humidity combination sensor. This device can accurately report the live-anlog values for temperature (+/- 2 degrees F) and humidity (+/0 4% RH).

Temperature Sensor w/ LED (D-PK-DSNSR-12003)
An additional LED on this D-Wire Temperature Sensor gives a visual notification on the sensor. Much like the standard Temperature Sensor, this device will monitor live-analog values and can report temperature within +/- 2 degrees F of the actual value.

Batt.Cell Voltage Sensor (D-PK-DSNSR-12004)
Battery Voltage Monitor & Temperature Probe that connects into the DPS Sensor network. This sensor is ideal for the digital inputs located on the Battery Voltage Monitor G2. Battery voltage range options include: 0VDC - 5VDC, 0VDC - 12VDC, 0VDC - 16VDC, and 0VDC - 60VDC.

Temperature External Sensor Probe (D-PK-DSNSR-12008)
External 8 foot temperature probe that is compatible with the DPS sensor network. This sensor may be plugged directly into a D-Wire point of a DPS RTU or may be the terminating point of a daisy chain of D-wire sensors. Note: This sensor probe is not daisy chainable.
Note: Distances will vary depending on D-Wire capable RTU. Consult applicable product section for product-specific D-Wire information. DPS recommends that no more than 16 sensors are used on a single chain.
D-Wire Temperature and Humidity Sensor Full Specifications
Dimensions:
2.25"H x 1.625"W x .9375"D
Weight:
0.38 lb
Operating Temperature:
-40 to 180 degrees F (-40 to 82.2 degrees C)
Accuracy
+/- 2 degrees F and +/- 4% RH
Aggregate Length:
40 to 800 feet
Data Center Management Techniques
Apllications

The TempDefender G2 is capable of reporting discrete and analog threshold alarms a number of ways, keeping you in the loop.
Report to your T/Mon master, so your NOC personnel always know what's going on at the TempDefender's site
Send SNMP Traps
The Temp Defender G2's Web interface allows technicians to connect directly to the TempDefender for simple configuration and monitoring.
The Temp Defender G2 can also send email notifications, so you can keep track of alarms from your smartphone, laptop, or any workstaiton where you can access email. You can even acknowledge the emails by clickable link within the email notification.

D-Wire sensors are all powered directly from the TempDefender G2 D-Wire ports and support 4 analog thresholds (major under, minor under, minor over, major over). You can daisy chain these sensors together, up to 32 to a single TempDefender G2, in any configuration. Run 32 sensors in a single chain or run eight sensors from each of the TempDefender G2's D-Wire ports.

D-Wire Temperature Sensor
*The TempDefender G2 is a more advanced model than the TempDefender IT shown below. This video should still prove useful as a TempDefender G2 reference. They are similar in design. "G2" refers to it being the second generation.
DPS is here to help.
1-800-693-0351
Have a specific question? Ask our team of expert engineers and get a specific answer!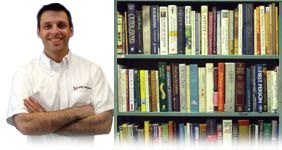 Get a Fast Answer!
Click here for more information.
Get the Alarm Fundamentals White Paper
Download our free Monitoring Fundamentals Tutorial.
An introduction to Monitoring Fundamentals strictly from the perspective of telecom network alarm management.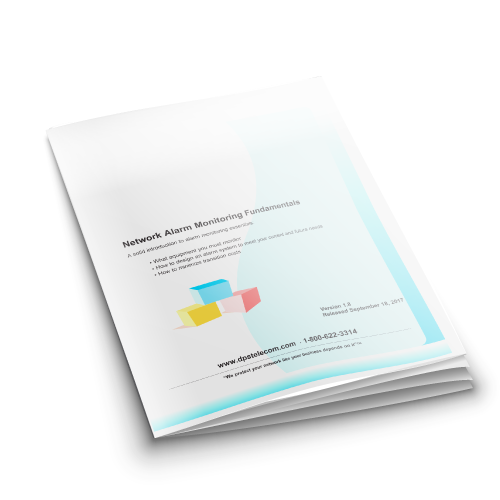 Download White Paper
Click here for more information.
Having trouble finding the perfect solution?
Get Help
No other network on the planet is exactly like yours. We manufacture hundreds of product variations per year that are customized to our clients' exact spec, all while providing training, tech support, and upgrade availability.
Send us a quick online message about what you're trying to accomplish. We'll give you a call and work with you to design a perfect-fit solution for your network.
| | |
| --- | --- |
| Hours: | Monday - Friday |
| | 7:00 a.m. - 6:00 p.m. PST |
| Tech Support: | (559) 454-1600 / support@dpstele.com |
| Sales: | Domestic: (800) 693-0351 |
| | International: 1+ (559) 454-1600 |