Remote Power Switch DC
The Remote Power Switch - the first DC PDU (Power Distribution Unit) from DPS Telecom - allows you to switch on/off and reboot your gear from miles away.
---
Key Features
Full RTU build option
Switch on/off and reboot equipment, right from your desk
Switch 12V, 24V, or 48V devices on a single unit.
Secure web browsing (via SSL encryption)
Get a quote now
Our products are custom built-to-order with a lead time of only 14 days.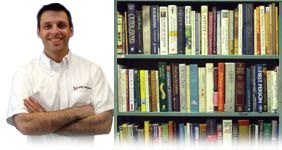 Enjoy bulk discounts on orders with 10 or more items, backed by our 30-day money back guarantee.
Contact Sales
---
This is a DC power product. The AC power switch version is also available from DPS.
If you've ever had to jump in your truck and drive hours to a site to reboot jammed DC-powered equipment, you already know exactly why you need the Remote Power Switch DC. Long drives to your sites are a waste of resources, not to mention longer return-to-service times. With this industrial-grade remote PDU, you'll power on/off and reboot all your vital DC-powered devices - right from your desk at the Central Office.
Using any PC on your network, you can operate controls, check the temperature at the site, and keeps tabs on power consumption - all without rolling a single truck. One feature that makes this remote power control unit special is SNMP compatibility. You'll choose up to 8 alert devices - any combo of SNMP managers and email addresses.
Need to control lots of power at a single location? Use the expansion port on the back of the unit to daisy chain multiple PDUs together. Linked switches will act as a single unit, making them easy to control using the web interface.
For added environmental visibility, the Remote Power Switch also monitors internal and external temperature. This is especially vital at your unmanned sites, where you need to detect and respond to network issues remotely.
Here's what the Remote Power Switch DC can do for you:
Switch on/off and reboot, right from your desk chair providing a quick fix for:


gummed up or jammed gear.
brown outs or a power transient locks up gear.
enforcing an auto-reboot after configuration changes.
a next-level stronger alternative after remote software reset failures.

Switch 12V, 24V, or 48V devices on a single unit.
Supports different polarities on different ports (example: +24V on one feed, -48V on another switched output) - making it possible for one unit to switch many types of devices.
Flexible connectorization - Order the exact power connectors you need.
Full-RTU build option: Get 16 discretes, 2 analogs, and 2 controls in the same chassis.
SNMP-compatible - Send SNMP traps and/or receive email alerts.
Available in single or dual-redundant A-B power inputs.
Easily daisy-chain a lot of power switches.
Enable/disable remote access to the unit for on-site troubleshooting.
Secure web browsing (via SSL encryption) for security-conscious organizations.
Built-in temperature monitoring to track changing environmental conditions.
Easily accessible front-panel circuit-breakers(s) (no fuses to replace).
Form Factor
Height

: 1.7"

Width

: 17"

Depth

: 7.6"

Mounting

:

Weight

: 0 lbs
Core Features
Internal Temp Sensor
NIC: 10BaseT
RJ45 connections: 32
Serial Port : RS232
Switched -48 VDC feeds : 8
WAGO power connector
Web Browser Interface
Operating Conditions
Humidity: 0-95% NC
Temperature: 32-140F (0-60C)
Optional Features
Rack Ears: 19-inch, 23-inch
RTU build option
Serial Port : RS485
No additional software.
---
Explore different capacities