Alarm Point Duplicator 32
The Alarm Point Duplicator can duplicate 32 alarm points into two identical groups of relays. Optionally, it can act as a high-capacity SNMP RTU or bridge the gap between your SNMP manager and older non-SNMP equipment.
---
Key Features
Duplicates each input alarm into two relays to safely report alarms to two systems
Accepts 32 alarm inputs
Web provisional inputs and relays on an individual basis for reversal
Get a quote now
Our products are custom built-to-order with a lead time of only 14 days.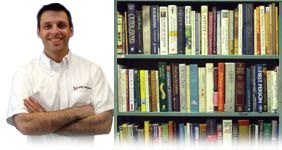 Enjoy bulk discounts on orders with 10 or more items, backed by our 30-day money back guarantee.
Contact Sales
---
Ever had the need to have your alarm points duplicated? Well, you can do so easily with the Alarm Point Duplicator (APD). The APD can duplicate 32 discrete alarm points. How the duplication is achieved is very simple to understand. 32 discrete alarm points go in and 2 relays of 32 alarm points each come out for a total of 64 alarm points outputted. The 2 relays of 32 alarm points are both an exact duplicate of the original 32 alarm points that was inputted into the APD.
The Alarm Point Duplicator is available in 3 configurations:
Duplication of 32 alarm points so you can have one piece of gear sending to multiple systems
The Alarm Point Duplicator (as its name implies) can duplicate 32 discrete (contact closure) alarm points into two identical groups of 32 points each (64 points total). The APD is used to interface a single set of 32 alarm points to multiple alarm remotes or network elements while maintaining isolation between those systems.
High-Capacity RTU so you can control many external devices
The APD can also be used as a high-capacity RTU with 32 discrete inputs and 64 control relay outputs. Acting as an RTU, the APD can report to a T/Mon alarm management platform or any SNMP manager.
SNMP-to-Discrete Mediator so you can control non-SNMP gear with your SNMP manager
Using its 64 relays, the APD can receive SNMP SET commands to latch relays on demand. This gives you a way to bring non-SNMP devices under your SNMP management umbrella.
Form Factor
Height

: 3.47"

Width

: 17"

Depth

: 7.3"

Mounting

:

Weight

: 3.5 lbs
Core Features
Control Relays: 64
Craft port: 1 serial port
Discrete Alarms: 32
Fuse: 3/4 Amp GMT
LED status indicators
NIC: 10BaseT
Power Input: Dual
Power Supply: -48Vdc
RoHS: 5/6
Web Browser Interface
Operating Conditions
Humidity: 0-95% NC
Temperature: 32-140F (0-60C)
Optional Features
Control Relays: 32
Discrete Alarms: 16
Power Supply: +12Vdc, +24/48Vdc (wide range), +24Vdc, -24Vdc, 110VAC
Rack Ears: 19-inch, 23-inch
No additional software.
---
Explore different capacities