Building Access 32
Designed for high-density door control scenarios where you may not need network alarm monitoring, the Building Access 32 controls up to 32 remote doors.
---
Key Features
Supports keypad and proximity card authentication methods
Logs all door access
Controls up to 32 doors
Get a quote now
Our products are custom built-to-order with a lead time of only 14 days.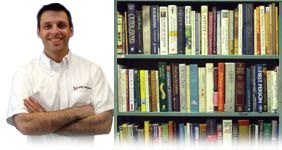 Enjoy bulk discounts on orders with 10 or more items, backed by our 30-day money back guarantee.
Contact Sales
---
The Building Access 32 interfaces to your door access controller, proxy card readers, and T/Mon Alarm Master. While a variety of NetGuardian RTUs can also handle this function, the Building Access 32 is ideal for high-density scenarios where you have a lot of doors to control and monitor. The Building Access 32 does not require external Entry Control Units (ECUs) to be placed near each door. It communicates directly with your proximity readers. Also, because the Building Access 32 does not include the network alarm monitoring functions of a traditional RTU, it is more cost-effective at sites where you don't have telecom equipment to monitor, such as your main office or storage facilities.
When someone waves a proxy card in front of the reader or enters a key code, the entry code is sent to the Building Access 32. The Building Access 32 then authenticates the code to see if it is valid for that specific door at that time.
While entry decisions are made by the Building Access 32, the T/Mon is notified of entry activities and logs any intrusion alarms. The T/Mon is also responsible for provisioning the Building Access 32 with valid access codes.
Benefits of the Building Access 32:
High door capacity - no need to install multiple units for a site with up to 32 doors
Supports both keypad and proximity card authentication methods
Easy RJ45 connections - Terminate and install cables quickly
Works with intelligent door controllers, electronic door strikes, or magnetic locks - Designed to work with intelligent door controllers that can receive contact closures (ex. automatic roll-up doors), but also supports separately powered electronic door strikes or magnetic locks
LAN communication with T/Mon - Use your existing transport to increase cost-efficiency
Each door monitored and reported with a separate alarm point - Know exactly which doors are open from anywhere on your network
Form Factor
Height

: 1.75"

Width

: 17"

Depth

: 7"

Mounting

:

Weight

: 4 lbs
Core Features
Craft port: 1 serial port
Fuse: 3/4 Amp GMT
NIC: 10/100BaseT
Power Supply: -24Vdc
RJ45 connections: 32
RoHS: 5/6
Web Browser Interface
Operating Conditions
Humidity: 0-95% NC
Temperature: 32-140F (0-60C)
Optional Features
Power Supply: -48Vdc
Rack Ears: 19-inch, 23-inch
No additional software.
---
Explore different capacities