The NetGuardian 480 is a specialized variant of our popular NetGuardian alarm remote, optimized for use as a high-capacity SNMP responder. We've designed the NG 480 to do one thing and do it supremely well - collect an entire site's worth of discrete alarm inputs and mediate them as SNMP traps.

Simplicity and visibility: The NetGuardian 480 has the
discrete alarm capacity to monitor an entire site, creating
a low-cost, easy-to-configure monitoring solution.
The result is a highly cost-effective solution for gathering the diverse equipment at your site and integrating it into a single modern network management system.
The central feature of the NetGuardian 480 is its 80 discrete point inputs - 2 " times the capacity of the NetGuardian 832A. You can easily cover an entire small or medium-sized site with this one unit. The NetGuardian 480's dense alarm coverage gives you the convenience of a single-box solution, saves you the cost of buying multiple low-capacity RTUs, and offers you the lowest possible cost per point.
And as an SNMP proxy agent, the NG 480 is the ideal solution for mediating telecommunications discrete alarms. The NG 480 is designed to fully capture your discrete alarm data. The NG 480 will never send an uninformative generic trap that merely tells you something happened somewhere.
The NetGuardian 480 forwards SNMP traps to multiple SNMP managers via your LAN or WAN, so you can easily set up a dual redundant master system, for a complete backup monitoring plan.
And on the subject of backups, the NetGuardian 480 also has dual -48 VDC power feeds, to ensure that your network monitoring is always online.

Security and power: On the back panel of the NetGuardian 480
are dual -48 VDC inputs for redundant power security, connections
for 80 discrete alarm inputs, and a 10BaseT connection to your LAN or WAN.
Complete visibility and control of your remote site:
Four control relays for operating backup equipment and security devices or rebooting remote equipment - which you can control directly from your SNMP manager.
Front panel LEDs give immediate local visibility of alarm state and network status.
Web browser interface allows multiple users to monitor alarms, operate controls, or configure the unit from any PC connected to your network.
Configuration of the NetGuardian 480 is intuitive - using a web browser or TTY interface. You can configure the unit through the network or through a local connection to the craft port conveniently located on the front panel.
With its 80 discrete points, sophisticated SNMP implementation, and easy configuration and setup, the NetGuardian 480 is the right combination of power, visibility, and simplicity in a cost-effective single unit. You will not find an easier or better way to integrate your remote site into your SNMP monitoring solution.
Find out how you can put the NetGuardian 480 to work in your network, call DPS today at (800) 693-0351.
---
Do you have questions about the NetGuardian 480?
Give us a call at our toll-free number and talk to one of our specialists. They'll help answer any questions you may have.
Sales: 1-800-693-0351 · Support: 559-454-1600 · Fax: 559-454-1688
DPS is here to help.
1-800-693-0351
Have a specific question? Ask our team of expert engineers and get a specific answer!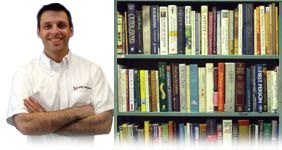 Get a Fast Answer!
Click here for more information.
Having trouble finding the perfect solution?
Get Help
No other network on the planet is exactly like yours. We manufacture hundreds of product variations per year that are customized to our clients' exact spec, all while providing training, tech support, and upgrade availability.
Send us a quick online message about what you're trying to accomplish. We'll give you a call and work with you to design a perfect-fit solution for your network.
| | |
| --- | --- |
| Hours: | Monday - Friday |
| | 7:00 a.m. - 6:00 p.m. PST |
| Tech Support: | (559) 454-1600 / support@dpstele.com |
| Sales: | Domestic: (800) 693-0351 |
| | International: 1+ (559) 454-1600 |