The NetGuardian 832A G5 is our most feature-rich RTU to-date. It monitors 32 discrete alarms, 8 analog alarms, 32 network devices, and 8 relays. The build options include up to 2 10/100BaseT Ethernet ports on dual NIC, allowing you to maintain two isolated networks for increased network security. Additionally, you can monitor other network devices at your remote sites with the 8 serial reach-through ports where LAN access may not be present, or use the optional 4-port 10/100BaseT switch to expand your existing network.
The 832A G5 supports a number of protocols, allowing you to report alarms via SNMP (v1, v2c, and even v3) to your SNMP manager, DCP, alpha-numeric paging (such as SMS), email, or simply through the web interface's Monitor Mode.
Build your perfect fit monitoring system with the customizability of the NetGuardian 832A G5 and other NetGuardian models.
Full Specifications.
Protocols:
SNMPv1, SNMPv2c, SNMPv3 or DCP (depending on firmware ordering options), SNPP, TAP (Alpha) paging, Numeric paging, SMTP (Email), and HTTP (Web).
Discrete Inputs:
32 (expandable to 80, 128 or 176 see options).
Alarm Detection Speed:
User-defined (3 to 999 msec).
Analog Inputs:
8.
Analog Input Range:
(-92 to 92 VDC or 4 to 20 mA).
Analog Accuracy:
+/- 1% of actual value.
D-Wire Sensors:
16
Control Outputs:
8 Form C relay contacts (expandable to 16, 24, 32).

Max Voltage:

60 VDC/120 VAC.

Max Current:

1 Amp, AC/DC.
Terminal server ports:
Up to 8.
IP Address Ping Targets:
32
Interfaces:

8 RJ45 YOST standard RS-232 ports (see options).
2 RJ45 10/100BaseT Ethernet port.
1 RJ11 Telco jack.
2 50-pin amphenol connectors (discretes, controls, and analogs).
1 4-pin screw connector (analogs).
1 Optional. D-Wire sensor port

Modem:
33.6K internal.
Visual Interface:

LCD display with descriptive text
18 bicolor LEDs.
5 unicolor LEDs (11 with Switch Option).

Audible Interface:
Alarm speaker
Dimensions:
1.75"H x 17"W x 12"D
(4.5 cm x 43.2 cm x 30.5 cm)
Weight:
4 lbs. 3 oz. (1.9 kg)
Mounting:
19" or 23" rack
Power Input:
-48VDC (-40 to -56 VDC) see options
(Optional) -24 VDC (-20 to -56 VDC)
(Optional) Wide Range -24/-48 VDC (-20 to -56 VDC)
(Optional) 130 VDC
Current Draw:
200mA
Power Output:
(Optional) 12 VDC or 24 VDC @ 1 amp (maximum) for external Power sensor.
Fuse:
3/4 Amp GMT for power inputs
3/4 Amp GMT for external sensor power outputs and integrated Ethernet Switch.
Operating Temperature:
32 to 140 F (0 to 60 C)
Extended Operating Temperature: (Optional)
-22 to 158 F (-30 to 70 C)
Operating Humidity:
0%-95% noncondensing
RoHS 5 Approved
Yes
Pinouts


NetGuardian 832A Pinouts.
DPS is here to help.
1-800-693-0351
Have a specific question? Ask our team of expert engineers and get a specific answer!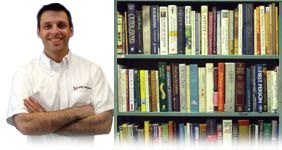 Get a Fast Answer!
Click here for more information.
Having trouble finding the perfect solution?
Get Help
No other network on the planet is exactly like yours. We manufacture hundreds of product variations per year that are customized to our clients' exact spec, all while providing training, tech support, and upgrade availability.
Send us a quick online message about what you're trying to accomplish. We'll give you a call and work with you to design a perfect-fit solution for your network.
| | |
| --- | --- |
| Hours: | Monday - Friday |
| | 7:00 a.m. - 6:00 p.m. PST |
| Tech Support: | (559) 454-1600 / support@dpstele.com |
| Sales: | Domestic: (800) 693-0351 |
| | International: 1+ (559) 454-1600 |