T/Mon Web Interface: Updated Monitoring for Better Visibility
Are you still using an old, out-of-date master unit with a difficult interface?
The capabilities of a master station aren't useful if they're hidden behind a confusing interface. Older systems can be clunky, hard to navigate, and can cause you to miss critical alarms.

You need a system that features a clean display, is easy to use, and is streamlined to optimize your monitoring capabilities. The more streamlined your system is, the better chance you have at increasing site visibility and reducing outages and missed alarms. Plus, it makes training new techs easy and simple.
One example of a simple user interface is the new web-based T/Mon interface. The updated T/Mon Web Browser makes it easy to monitor and edit alarms. The user-friendly graphical displays make it easy for any tech, regardless of experience can use it. This makes training easier. It also virtually eliminates missed critical alarms. T/Mon features multiple new upgrades to make the user experience better and more convenient.
Setting up your monitoring.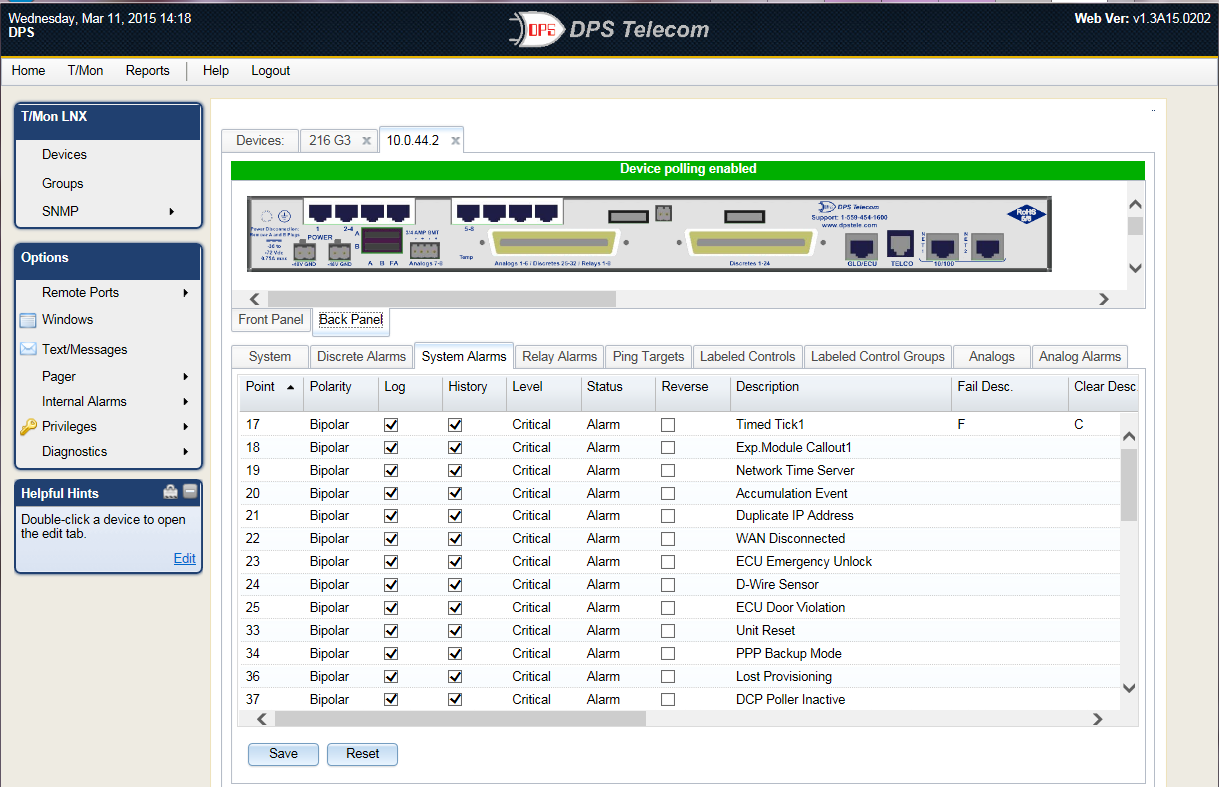 Setting up your devices allows you to select from a range of options to ensure that each devices works exactly how you need it.
In the updated T/Mon Web Browser, you can now make changes to your T/Mon from your Web Browser. T/Mon can even continue monitoring as you edit from your web browser. You won't have to take your T/Mon offline to make any changes. Plus, you can now take advantage of an array of new features to make managing your alarms even easier using a new web-based intuitive editing utility. User-friendly, graphical displays include front and back panel images, device specific databasing, group management, floating help boxes, and point & click menus.
Monitoring your network for threats.

While monitoring your devices, you can see information about the specific devices such as ports, IP address and alarm ID.
Once your device preferences are set, you will start to get real-time updates on all your monitored equipment. With an updated graphical user interface, you can see all your monitored devices, graphs depicting historical equipment trends and gauges showing the status of analog groups. In order to better optimize and filter your alarm screens, you'll be able to customize which columns are displayed and which are hidden. This means you can configure the alarm tables in your interface to display only the columns you want to see - without the extras you don't. You can also use the new sort feature to sort your alarms (by time, alphabetically, etc).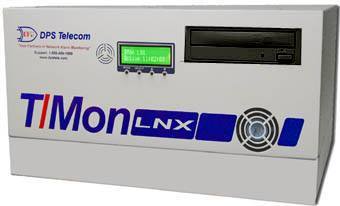 Learn more about the T/Mon LNX Master station.
Don't let an out-of-date master cause you to miss critical alarms. Improve site visibility with a user-friendly master like the T/Mon with its web browser interface.