"When you want a perfect fit product, but you need something in 90 days..."
Would you rather watch this article in video format?
In your business, time is everything. You'd really like to get "just right" monitoring at your sites, but you can't wait for quarters and years for custom development.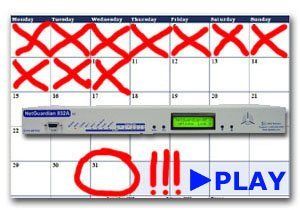 When you need a custom monitoring
solution quickly, you need to call DPS...
You need a solution, any solution in 90 days.
That's where DPS perfect-fit customization comes in. The DPS Engineering Team takes a field-proven product and adapts it to meet your protocol, capacity, and form factor needs.
How can DPS deliver customization so fast?
We're vertically integrated, with in-house engineering and production


When new requests come in, we don't have to call a bunch of outsourcing companies and we don't have wait for overseas shipments.

We have hundreds of product variants to start from


Customization is faster and easier when you have a lot of starting points to choose from. Because we've listened to professionals like you in the alarm monitoring marketplace for so long, we've developed a broad assortment of products. Any of them is a potential start point for a perfect-fit custom product.

We do customization all the time


At DPS, custom projects aren't uncommon. Because we're able to deliver so quickly, our clients know to come to us with their trickiest monitoring challenges. That means that, today, you can benefit from the customization expertise we've been developing for the last 23 years.
To see our rapid customization in action, watch this DPS perfect-fit customization video. As you watch, be sure to think about the monitoring product features you need to do your job better...
DPS Perfect-Fit Customization Video

Call 1-800-693-0351 to receive a:
Price quote
Free web demonstration
ROI estimate