Description:
Perform printed circuit board design using Electrical Computer Aided Design (ECAD). These functions include schematic entry, library part creation and maintenance, board layout and vendor interfacing through the manufacturing process of the printed circuit boards, and detailed assembly and piece part drawings. A focus on continuous improvement of PCB design and documentation processes is required.
As an PC Board Design Tech duties include but are not limited to:

Assist in the schematic design and definition of components
Layout of the PCB with emphasis on very dense SMT boards.
Interface with Mechanical and Electrical Engineers for critical PCB layout parameters.
Prepare electrical drawings, mechanical drawings, and BOMs for use during the production release of new products.
Create Production PCB assembly documentation for internal SMT assembly efforts.
Continuous improvement in the following areas: tools used to reduce the design cycle time, process changes to improve accuracy and quality of the design or manufacturing output, and ability/willingness to document new PCB design processes or requirements.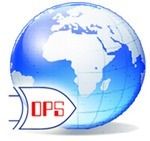 Required Skills

Must be proficient in Microsoft Office software, most specifically Word and Excel
Type 35+ Words Per Minute
High School Diploma and two years vocational training in ECAD/MCAD Design
Solid knowledge in electronic packaging technologies and layout principles including through-hole and surface mount technology (SMT)
Ability to perform under stress and meet deadlines, to work (when necessary) overtime, and the ability to take direction is essential.