Entry Level Embedded Systems Programmer: Job Duties

Embedded Systems Programmer work on multiple software projects within multiple operating environments, development utilities, and programming languages. This is a dynamic position that requires the ability to learn processes quickly and also requires flexibility and adaptability to work on multiple projects.

Our Embedded Systems Programmers work under the direction of the Director of Engineering to:

Develop hardware/ software solutions based on client specifications.
Maintain, document and add new features to the company's existing embedded programs and Windows applications.
Assist clients with field configurations, such as installing devices and configuring notifications
Debug the occasional platform problem.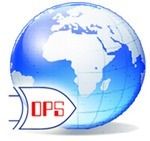 Qualifications and Experience

Ability to program in C/C++
Advanced computer skills
Above-average computer skills, including MS Word & Excel
Intermediate to advanced MS Office skills (Word & Excel)
Type 45+ WPM
Ability to program in VB6, Delphi7, Pascal, and/or Assembly a plus
Must Haves

Team Player
Ability and willingness to learn new skills quickly and accurately
Able to demonstrate understanding of how programming languages work
High-energy self starter