Report alarms directly to your master station over your cellular carrier's phone network.
Rather than reporting alarms over IP, simply configure your wireless RTU to send SMS alarm notifications to your SMS Receiver. The SMS Receiver then parses the SMS Notification and forwards an SNMP trap to your T/Mon or alarm master station over LAN.
Reporting alarms via SMS rather than IP allows you to bypass the traditional hassles of wireless IP-based alarm reporting. One SMS Receiver can report alarms for multiple RTUs as well, allowing you to cheaply and easily employ wireless RTUs or establish a backup alarm-reporting path over wireless devices.
---
For further information regarding SMS monitoring applications:
Wireless GSM/CDMA Knowledge Base

Ordering Options

Forward SMS notifications sent from wireless RTUs. They are sent as SNMP traps. The SNMP traps will be received by your T/Mon or SNMP Master Station. This is done with the SMS Receiver.
Selectable Configuration Options
CDMA or GSM Wireless Modem
DPS is here to help.
1-800-693-0351
Have a specific question? Ask our team of expert engineers and get a specific answer!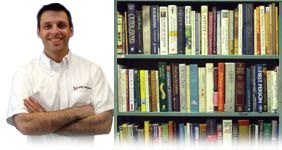 Get a Fast Answer!
Click here for more information.
Having trouble finding the perfect solution?
Get Help
No other network on the planet is exactly like yours. We manufacture hundreds of product variations per year that are customized to our clients' exact spec, all while providing training, tech support, and upgrade availability.
Send us a quick online message about what you're trying to accomplish. We'll give you a call and work with you to design a perfect-fit solution for your network.
| | |
| --- | --- |
| Hours: | Monday - Friday |
| | 7:00 a.m. - 6:00 p.m. PST |
| Tech Support: | (559) 454-1600 / support@dpstele.com |
| Sales: | Domestic: (800) 693-0351 |
| | International: 1+ (559) 454-1600 |