The NetGuardian Voice 16 G2's web interface allows you to see the status of all of your alarms, from any web browser.


Configure notifications for specific alarms, so the right people get the right information at the right time.

Monitor your alarms and operate controls over the Internet or through your Intranet. You'll always be in control of your site.
Video: Get Voice Alerts To Your Phone With The NetGuardian Voice 16 G2
The NetGuardian Voice 16 will send voice alerts to your phone when important alarms occur. This isn't suitable for every alarm, of course. It's ideal for critical alarms that happen after hours. You need a universal way to notify on-call technicians at home. Voice is a simple, clear way to do it.
Have questions after watching the video? Here are some possible answers to your questions.
To receive a price quote or ROI analysis...
Call 1-800-693-0351
DPS is here to help.
1-800-693-0351
Have a specific question? Ask our team of expert engineers and get a specific answer!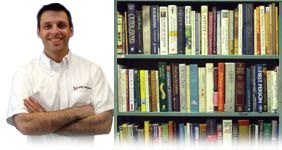 Get a Fast Answer!
Click here for more information.
Having trouble finding the perfect solution?
Get Help
No other network on the planet is exactly like yours. We manufacture hundreds of product variations per year that are customized to our clients' exact spec, all while providing training, tech support, and upgrade availability.
Send us a quick online message about what you're trying to accomplish. We'll give you a call and work with you to design a perfect-fit solution for your network.
| | |
| --- | --- |
| Hours: | Monday - Friday |
| | 7:00 a.m. - 6:00 p.m. PST |
| Tech Support: | (559) 454-1600 / support@dpstele.com |
| Sales: | Domestic: (800) 693-0351 |
| | International: 1+ (559) 454-1600 |