Index
NetMediator TNT G5

The NetMediator TNT: TBOS-to-SNMP mediation for up to 8 TBOS devices, plus terminal server functionality, 32 discrete alarms, 8 analog alarms, and 8 controls.
Get Detailed Alarm Information - Send the Right Technician With the Right Tools on the First Dispatch
The NetMediator TNT is a powerful, compact LAN-based alarm collector that provides network managers with remote visibility of their IPelements. With 32 ping alarms, 32 discrete alarms, 8 analog inputs, and 8 controls, this versatile unit is the ideal network monitoring solution.
2 TBOS/TABS Ports.
Compatible with T/MonXM for environmental and ASCII monitoring.
Web Browser access.
Reports alarms directly to multiple SNMP Managers.
Includes windows based configuration utility to map TBOS devices.
6 port terminal server with dial-up backup.
6 notification methods including SNMP Traps, E-mail, and paging.
32 discrete alarms, 32 ping alarms, 8 controls, 8 analog values, 6 serial ports (expandable to 176 alarm points).
LAN-based firmware downloads.
Free lifetime firmware upgrades.
Free Windows utility for off-site editing and storage.
Dual power feeds.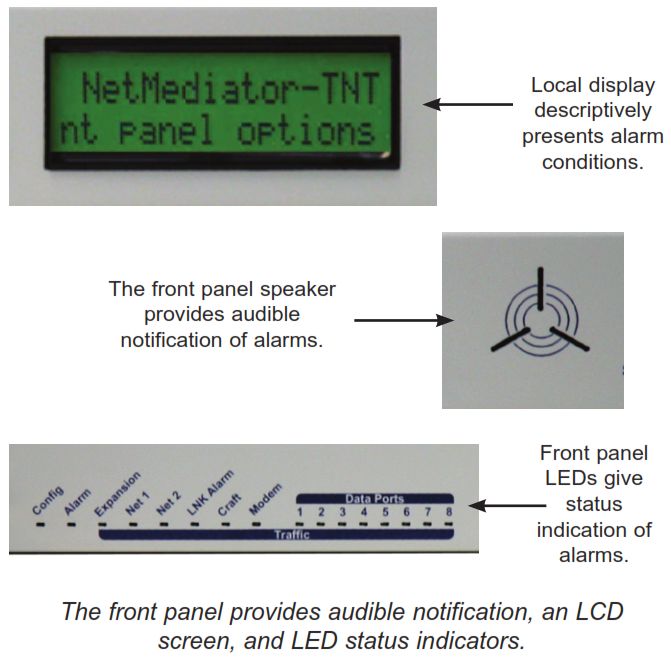 Screenshots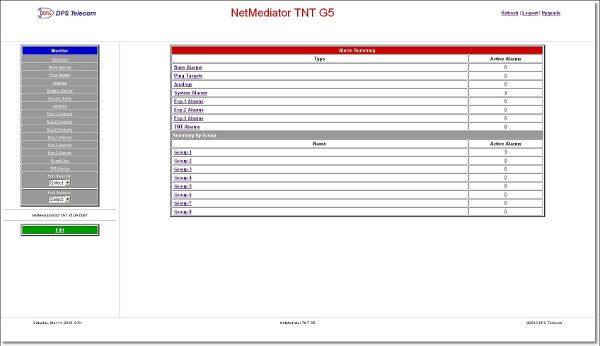 The NetMediator offers a Web Browser interface for easy and convenient alarm management. You can also use it for unit configuration via Internet or Intranet. The userpfriendly interface allows complete access to all the functions of the unit. It enables the user to quickly set up alarm point descriptions, view alarm status, issue controls, and configure paging information. It also has a variety of other configurable settings for unusual scenarios.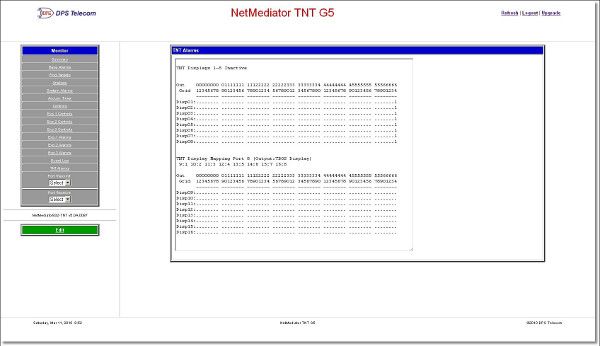 Need a Quote?
Get it by: 4:15 PM Monday (tomorrow)
8:00 AM Monday
We'll Start Work on Your Detailed Quote
4:15 PM Monday
Get Your Quote (Email PDF)
It's 8:23 PM on Friday at our Fresno, CA, USA headquarters. We'll start work on your quote first thing on Monday.
Get a Quote