Turning off TCP access through the NetGuardian port definition interface. View NGEdit Screenshot.

Here's how it's done: Connect to the NetGuardian using either NGEdit, the Web Browser Interface, or the TTY interface, and navigate to Port Definition, as shown in the side figure. (The example shown is from NGEdit, but any of the NetGuardian's software configuration interfaces will do).

To disable TCP access, simply set the Port Type to Off, as shown. When set to Off, the port is no longer associated with a TCP socket, completely disabling the port from direct proxy connection.

In the screenshot, Port 1 is configured as a TCP port to connect to a device labeled EQPT 1. This device can be reached by both direct and indirect connections. Port 2 is associated with a device labeled EQPT 2, but its Port Type is set to Off.

EQPT 2 can't be accessed by a direct proxy connection, but it's still available through an indirect proxy connection, mediated by the NetGuardian and its password protection. Authorized users with the correct password can log on to the device. Users without the correct password are shut out.
---
This is just one of the ways the NetGuardian helps you securely manage your remote sites and your remote site equipment. You can find out about everything the NetGuardian can do for you on our NetGuardian page. Check it out!

DPS is here to help.
1-800-693-0351
Have a specific question? Ask our team of expert engineers and get a specific answer!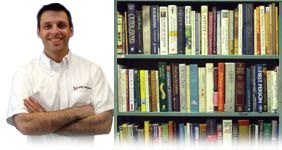 Get a Fast Answer!
Click here for more information.
Having trouble finding the perfect solution?
Get Help
No other network on the planet is exactly like yours. We manufacture hundreds of product variations per year that are customized to our clients' exact spec, all while providing training, tech support, and upgrade availability.
Send us a quick online message about what you're trying to accomplish. We'll give you a call and work with you to design a perfect-fit solution for your network.
| | |
| --- | --- |
| Hours: | Monday - Friday |
| | 7:00 a.m. - 6:00 p.m. PST |
| Tech Support: | (559) 454-1600 / support@dpstele.com |
| Sales: | Domestic: (800) 693-0351 |
| | International: 1+ (559) 454-1600 |