NetGuardian Voice 16
The NetGuardian Voice 16 G2 is an effective way of monitoring medium sites with up to 16 discrete alarms and an integrated analog temperature sensor. You will receive alarms via voice dial-out and/or SNMP.
---
Key Features
Cellular option (GSM or CDMA)
16 discrete alarms - monitor a wide variety of digital inputs
32 ping target - notify you when critical equipment goes down
Convenient and secure web browser interface using HTTPS
Get a quote now
Our products are custom built-to-order with a lead time of only 14 days.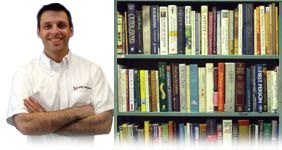 Enjoy bulk discounts on orders with 10 or more items, backed by our 30-day money back guarantee.
Contact Sales
---
The NetGuardian Voice 16 G2 brings convenient voice dial-out alerts to your medium-sized sites. You'll also have support for 16 D-Wire sensors - which give you excellent analog monitoring capacity for environmental conditions.
When you select the NetGuardian Voice 16 G2, your remotes will be based on the time-tested NetGuardian design used in other models. This is telco-grade equipment housed in a durable aluminum case.
With the NetGuardian Voice 16 G2, you can receive custom voice alerts directly to your phone and/or SNMP traps will be sent to your SNMP manager or T/Mon master station. These notifications will be complete with a customized alarm description, site name, and point information. When a problem occurs, this device saves you the trouble of deciphering an alphanumeric page by telling you in crystal clear sound exactly what you need to know.
This medium-capacity device features a versatile array of notification methods to guarantee an alarm never goes unnoticed.
The unit supports a handy DTMF call-in feature, allowing you to monitor and acknowledge alarms at your sites using your phone - no traveling back to the NOC just to acknowledge an alarm. The NetGuardian Voice 16 G2 can also send email notifications to on-call technicians (great for after-hours monitoring), and it has indicator LEDs that display local summary status. Alarms can also be reported via SNMP traps (to T/Mon, DNP3 masters, or SNMP trap managers).
The NetGuardian V16 G2 features support for 16 discrete alarm points, 6 analog inputs, 32 ping targets, and 2 or 18 control relays (depending on build). When used with a DPS master station, the unit also has TRIP dialup backup reporting path for extra reliability in instances that LAN connection is lost or unavailable.
This device has the alarm coverage you need to monitor your small and medium sites. The notification methods ensure you can respond to potential network disruptions before your network goes down.
Here's what the new NetGuardian Voice 16 G2 can do for you:
Flexible Design - Perfect for medium sites
Voice phone call alerts
SNMP and e-mail notifications
Convenient secure web browser configuration and monitoring
16 Discrete Alarms - Monitor a wide variety of digital inputs
6 Analogs (4 general purposes, 2 battery monitoring
2 or 18 Form C relays (depending on your build option)
16 D-Wire sensors (1 reserved for internal temperature) with history logging
32 Ping Targets
Available with 4-port 10/100BaseT Ethernet switch
Supports RADIUS Authentication
Secondary Echo Mode:
Utilizing echo technology, the NetGuardian Voice 16 G2 can create visibility at previously unmonitored sites. The Voice 16 is a specialized RTU that can utilize a dedicated "echo" application to communicate directly with a second Voice 16 G2. The relays on the 2nd NetGuardian Voice 16 G2 operate when the 1st NetGuardian Voice 16 G2 detects an alarm or vice versa. This allows for extended alarm monitoring from a base RTU without the cost of laying copper.
Form Factor
Height

: 1.7"

Width

: 17"

Depth

: 6.6"

Mounting

:

Weight

: 2.25 lbs
Core Features
Analog Alarms: 6
Cellular Capabilities
Control Relays: 2
Craft port: 1 serial port
Discrete Alarms: 16
Fuse: Dual 3/4 Amp GMT
NIC: 10/100BaseT
Ping Targets: 32
Power Input: Dual
Power Supply: -48Vdc
Rack Ears: 19-inch
RoHS: 5/6
Temperature: 32-140F (0-60C)
Web Browser Interface
Optional Features
Control Relays: 18
LED status indicators
Mounting: Wall mount
No additional software.
---
Explore different capacities