CellVoice 4
The Cell Voice 4 is a Wireless Triple Threat for your small sites, featuring custom voice alerts, SMS messages to your cellular phone or SNMP master station, and email notifications (via SMS).
---
Key Features
1 optional Form C relay
Up to 4 discrete alarms
Report alarms wirelessly with built-in CDMA or GSM modem
Get a quote now
Our products are custom built-to-order with a lead time of only 14 days.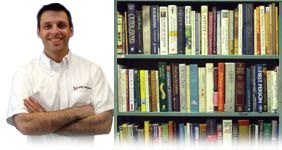 Enjoy bulk discounts on orders with 10 or more items, backed by our 30-day money back guarantee.
Contact Sales
---
The Cell Voice 4 features a cellular call-out capability that sends custom voice notifications for the unit's alarm inputs, providing clear alarm descriptions you can hear. So, when an alarm wakes you in the middle of the night, you won't have to struggle to adjust your eyes and read the screen on your phone. You'll be able to hear and know immediately what's wrong.
In addition to custom cellular voice notifications, Cell Voice 4 also sends alarm notifications via SMS. With DPS Telecom's SMS reporting technology, the CellVoice series of RTUs can send SMS alarm notifications direct to your phone and your SNMP manager - via the SMS Receiver. The SMS Receiver mediates SMS messages to SNMP and forwards alarms to your SNMP manager.
With previous-generation cellular gear, you would've had to pay for a third-party data provider and punch a hole in your firewall to get alarms over CDMA/GSM wireless channels. With our SMS reporting technology, you can report alarms over SMS without any of the cellular hassles you used to have.
With the Cell Voice 4, you'll save time and money by remotely acknowledging alarms from the field, either by calling in and using the unit's voice menu or by clicking a link to your emailed notifications (also sent via SMS).
All of this, based on the time-tested NetGuardian design, makes the Cell Voice 4 the perfect remote to monitor your small sites.
Cell Voice 4 Main Features
Wireless Triple Threat, sending:


Custom Cellular Voice Alerts
SMS Alarm Notifications to your phone and SNMP manager (with SMS Receiver)
Email Notifications (via SMS)

SNMP and email alerts - notify up to 8 people per alarm point
Up to 4 discrete alarms - monitor your digital inputs
1 Optional Form C Relay
1 integrated analog temperature sensor for measuring the device's environment
1 External analog temperature sensor (Optional)
Convenient latching terminations - no screwdriver required
30 Day, No-Risk Money-Back Guarantee
Form Factor
Height

: 1.72"

Width

: 8.12"

Depth

: 7.1"

Mounting

:

Weight

: 1.5 lbs
Core Features
Control Relays: 1
Craft port: 1 serial port
D-Wire: 1-Plug
Discrete Alarms: 4
Fuse: 3/4 Amp GMT
LED status indicators
NIC: 10/100BaseT
Ping Targets: 32
Power Supply: -48Vdc
RJ45 connections: 32
Wireless Capability: CDMA
Operating Conditions
Camera Resolution: 3 megapixel
Operating Humidity: : 0% -95% non-condensing
Optional Features
Analog Alarms: 2
Power Supply: +12/+24
Wireless Capability: GSM
No additional software.
---
Explore different capacities