ECU LAN
The ECU LAN is a single door solution that ties perfectly into your building access and network monitoring systems. It is designed to control individual door access without having to interface with an RTU.
---
Key Features
Works with intelligent door controllers, electronic door strikes, or magnetic locks
Supports keypad and proximity card authentication methods
LAN communication with T/Mon - no need for a local RTU
12V/24V output to support your sensors and access controllers
Configurable via simple Web Interface
Get a Quote
Our products are custom built-to-order with a lead time of only 14 days.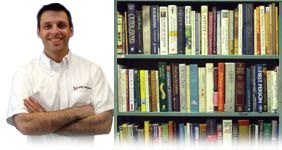 Enjoy bulk discounts on orders with 10 or more items, backed by our 30-day money back guarantee.
Contact Sales
---
The Entry Control Unit with LAN access (ECU LAN) is designed to control individual door access without having to interface with an RTU. This way you can extend building access protection to all your sites - even the ones where you don't have RTUs.
You no longer have to pay for a separate security system, rely on a third-party security company, or settle for an old-fashioned lock-and-key at your low-density sites. Simply install an ECU LAN and plug your doors into your monitoring network.
The ECU LAN performs what used to be the function of a building-access-enabled RTU in a building access system, locally storing access codes. This one little device does double-duty, interfacing directly with T/Mon via LAN and with your door control peripherals locally, making it the perfect, all-in-one door control device for your sites where you don't need RTU functionality.
With the ECU LAN you can easily add doors to your building access system. Since the ECU communicates directly with your T/Mon building access master system, it can receive up to 1300 building access profiles. When someone enters an access code or swipes a proxy card at your site, the ECU LAN checks the access code and issues control logic for the door all by itself. There's no additional equipment needed.
The ECU LAN is also easily configurable through its simple web interface. You can set alarm notifications or change system settings over the Internet or your Intranet.
It can operate independently of T/Mon using 32 access profiles databased via the unit's web interface. "Stand-alone" mode is great for turn-up testing, and smaller applications where T/Mon is not involved. The ECU LAN can notify you of unauthorized access via email as well, so if a break-in were to occur, you would know about it and be able to take the appropriate action immediately.
Increasing your ability to control access to your sites while utilizing your existing network monitoring resources, makes the ECU LAN the perfect addition to your Building Access System (BAS) at your low-density door sites.
In a nutshell, the ECU LAN is a single-door total control solution that:
Stores access codes locally
Provides 12/24V out to your door control mechanisms
Supports magnetic locks, door sensors, proxy cards and readers, keypads, and intelligent door controllers
Reports directly to T/Mon - setup notifications for door alarms just like you would any standard network alarm
Form Factor
Height

: 8.56"

Width

: 7.5"

Depth

: 1.72"

Mounting

:

Weight

: 0 lbs
Core Features
Craft port: 1 serial port
Mounting: Wall mount
NIC: 10/100BaseT
Power Input: Single
Power output: 12 VDC/24 VDC
Power Supply: -48Vdc
RJ45 connections: 32
Web Browser Interface
Operating Conditions
Operating Humidity: 0% -95% non-condensing
Temperature: 32 to 140F (0 to 60C)
No additional software.
---
Explore different capacities