HVAC Controller G3
The HVAC Controller is a cost-effective solution to monitor and control your HVAC units.
---
Key Features
12 Form A/B (field selectable) relay outputs
Monitor and control up to 4 HVAC units for Lead/Lag operation
Front LCD allows for convenient system operation and status viewing
Convenient and secure web browser interface for configuration and monitoring
Get a Quote
Our products are custom built-to-order with a lead time of only 14 days.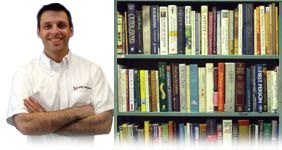 Enjoy bulk discounts on orders with 10 or more items, backed by our 30-day money back guarantee.
Contact Sales
---
The HVAC Controller is a unit designed to manage and control your site's HVAC units. The convenient front-panel LCD display allows you to run tests on each unit, configure controls and alarms, and see the status of each unit. When not in test mode, the display cycles through several screens with temperature readings, lead/lag status' and more. The HVAC Controller is easy to mount, easy to wire, and easy to use. Never before has monitoring your site's HVAC units been this simple.
Skip the complicated logging and analysis and get our smart controller. It can remotely and efficiently control your HVAC systems to run at an optimal level - even automatically making adjustments as necessary. Using a series of preset thresholds, the HVAC Controller will manage lead/lag operations and log HVAC run times. It will come with analytic tools and testing procedures built into the interface.
With a smart controller, such as the HVAC Controller G3 from DPS Telecom, you no longer have to analyze HVAC efforts yourself, it will do it all for you.
The HVAC Controller also has a robust and easy to use web interface that will allow you to edit settings, view logs, and get an overview of your environment. This helps prevent human errors. It also makes important data obvious and helps new employees to learn how to use the system.
The HVAC Controller is the core of automation systems and industrial processes. This HVAC control system was designed to meet the requirements of even the largest remote sites and facilities. Here are some main key points about this device:
It allows you to remotely interface to your HVAC Units
It extends your AC units lifespan and improves their efficiency
Real-time monitoring
Provides you with in-depth analytics to show you where you can save money
It notifies you or your techs whenever there's a problem
DPS offers free comprehensive support for life
The key takeaway here is that if you have no HVAC control in place, there will be wasted energy, limited control, and you'll only be able to react to problems instead of proactively maintaining mission-critical equipment. Deploying an HVAC Controller is a great opportunity to see the real benefits of remote control over your AC units.
As remote monitoring experts, we are ready to provide you with a custom device designed and built to attend to your unique needs. Reach out to our team at DPS and we'll help you build a successful remote monitoring solution.
Form Factor
Height

: 15.35"

Width

: 10.04"

Depth

: 2.66"

Mounting

:

Weight

: 3.56 lbs
Core Features
Control Relays: 12
Craft port: 1 serial port
D-Wire: 1-Plug
Discrete Alarms: 12
LCD Display
LED status indicators
Mounting: Wall mount
Power Supply: -48Vdc
RoHS: 5/6
Web Browser Interface
Operating Conditions
Humidity: 0-95% NC
Temperature: -22 to 158F (-30 to 70C)
Optional Features
Power Supply: +24Vdc, -24/48Vdc (wide range), -24Vdc
No additional software.
---
Explore different capacities