NetGuardian 832A G5
The NetGuardian 832A G5 is our most feature-rich RTU to-date. It monitors 32 discrete alarms, 8 analogs, 32 network devices, and 8 relays.
---
Key Features
Monitors up to 8 analogs
Controls up to 8 relays
High-capacity RTU with 32 discrete alarm points
Pings up to 32 network elements
Get a Quote
Our products are custom built-to-order with a lead time of only 14 days.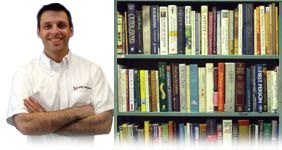 Enjoy bulk discounts on orders with 10 or more items, backed by our 30-day money back guarantee.
Contact Sales
---
With our latest G5 model, we introduced a faster processor and switched to convenient RJ45 serial ports for the terminal server instead of DB9 ports which require cable soldering. In addition to the convenience, this gave us more room on the back panel to pack in tons of features. Not only have we further increased the speed, we've increased the security of the unit with SNMPv3 and HTTPS.
Build your perfect-fit monitoring system with the customizability of the NetGuardian 832A G5. This versatile RTU supports a number of protocols, allowing you to report alarms via SNMP (v1, v2c, and even v3) to your SNMP manager, DCP, SMS, email, through the device's web interface, and many more. The build options include up to 2 10/100BaseT dual NIC Ethernet ports, allowing you to maintain two isolated networks for increased network security. Additionally, you can monitor other network devices at your remote sites with the 8 serial ports where LAN access may not be present, or you can use the optional 4-port 10/100BaseT switch to expand your existing network.
If you anticipate multiple users having access to the device with different levels of permissions, we have you covered. The NetGuardian 832A G5 has up to 8 configurable users, each with their own unique permissions.
This isn't just any RTU, it's a NetGuardian. You're investing in a field-proven, fully-featured alarm remote unit. Various G5's with different build options have been used in hundreds of networks worldwide.
Form Factor
Height

: 1.75"

Width

: 17"

Depth

: 12"

Mounting

:

Weight

: 4.19 lbs
Core Features
Analog Alarms: 8
Control Relays: 8
Discrete Alarms: 32
LCD Display
Ping Targets: 32
Power Input: Dual
Power Supply: -48Vdc
Rack Ears: Both
Web Browser Interface
Operating Conditions
Analog Accuracy: +/- 1%
Analog Input Range: -92-+92VDC or 4-20mA
Humidity: 0-95% NC
Max Current: 1A (AC/DC)
Max Voltage: -60VDC/120VAC
RoHS: 5/6
Temperature: 32 to 140F (0 to 60C)
Optional Features
12V Sensor Power Supply
23-Inch Rack Ears
4-Wire Interface
Analog Alarms: 4
BAS / GLD Support
CE Certified
Cellular Capabilities
Control Relays: 10, 4
D-Wire: 1-Plug, 4-Plug
Discrete Alarms: 16 , 64, 8
E1 Interface
Fiber Interface
Ground Isolated
Hardware Acceleration
Internal Temp Sensor
NIC: 10/100/1000BaseT, 10/100BaseT, 10BaseT, Dual, Single
Power Connector: Locking RIA, RIA, WAGO (2 pin), WAGO (4 pin)
Power Input: Single
Power Supply: +24Vdc, -24/48Vdc (wide range), -24Vdc
Rack Ears: 19-inch, 23-inch
RS232 Ports: 2, 3, 4, 6, 7, 8
RTC
Supports Server Shutdown
Temp. Probe
Temp/Battery Monitoring
No additional software.
---
Explore different capacities