NetMediator G5
The NetMediator G5 is a powerful, compact alarm collector that provides network managers with remote visibility of their IP network elements. And with redundant network connectivity, you will have a backup means of reporting.
---
Key Features
8 analog alarms
8 control relays
Monitors 32 alarm points and reports to T/Mon (LNX,NOC,SLIM, or MINI) via LAN and/or Dialup
Web browser access
Get a Quote
Our products are custom built-to-order with a lead time of only 14 days.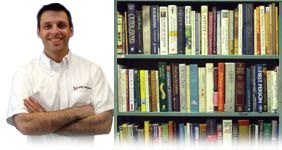 Enjoy bulk discounts on orders with 10 or more items, backed by our 30-day money back guarantee.
Contact Sales
---
With 32 ping alarms, 32 discrete alarms, 8 analog inputs, and 8 controls, the NetMediator is a versatile unit, ideal as a network monitoring solution.
If an element fails to respond to successive pings, or if anything goes wrong with the environmental controls, the NetMediator notifies your personnel using a variety of methods with a complete status message. Notification types include SNMP traps, pager, text message, email, and T/Mon. The unit also stores up to 100 events in its event log.
In addition to network and environmental alarms and controls, the NetMediator also acts as a terminal server for 6 serial ports, thereby eliminating the need for dedicated circuits and the recurring monthly costs associated with such transports.
To provision the NetMediator, you'll use the TTY interface to assign the unit an IP address. The integrated web browser allows you to monitor alarm status from any PC on your network. The entire configuration is saved on the NetMediator where it remains secure through power outages in non-volatile RAM.
The versatility, capacity, and reliability of the NetMediator are the reasons why it is the standard for network alarm monitoring needs.
Form Factor
Height

: 1.75"

Width

: 17"

Depth

: 12"

Mounting

:

Weight

: 4.3 lbs
Core Features
Analog Alarms: 8
Control Relays: 8
Discrete Alarms: 32
External Speaker
Ground Isolated
Industrial Temp.
LCD Display
NIC: 10BaseT
Ping Alarms: 32
Power Connector: WAGO (4 pin)
Power Supply: -48Vdc
Rack Ears: Both
RoHS: 5/6
Web Browser Interface
Operating Conditions
Analog Input Range: -92-+92VDC or 4-20mA
Fuse: 3/4 Amp GMT
Humidity: 0-95% NC
Temperature: 32 to 140F (0 to 60C)
Optional Features
D-Wire: 1-Plug
Internal Temp Sensor
NIC: 10/100/1000BaseT, 10/100BaseT, Dual
Power Input: Dual
Power Supply: -24/48Vdc (wide range)
Rack Ears: 19-inch, 23-inch
RTC
No additional software.
---
Explore different capacities