NetGuardian 16A
The NetGuardian 16A comes standard with 16 user-configurable analog inputs - our highest capacity offering in a single RU.
---
Key Features
High analog concentration: 16 inputs in a single RU
Includes NetGuardian 420 Alarming - 20 discrete inputs, 4 form C control relays
Configurable over LAN with the NetGuardian web interface
Get a Quote
Our products are custom built-to-order with a lead time of only 14 days.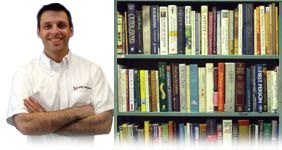 Enjoy bulk discounts on orders with 10 or more items, backed by our 30-day money back guarantee.
Contact Sales
---
The NetGuardian 16A has 16-use configurable analog inputs. Connect sensors to measure temperature, humidity, wind speed, direction, generator fuel levels, and other quantities without installing multiple RTUs or adding expansions. These 16 inputs are in addition to 2 internal high-impedance analogs for power feed voltage monitoring. The unit also comes with an integrated temperature sensor, freeing up the analog input you would've used to monitor the NetGuardian's local temperature.
In addition to the NetGuardian 16A's standard analog inputs, the unit also includes a D-Wire sensor port, allowing you to connect another 16 sensors to the NetGuardian. D-Wire sensors measure temperature and humidity at present (with more sensor types coming soon), just like your analog sensors, and are connected to and powered by your NetGuardian over simple RJ-11 connections. You can extend up to 16 sensors in a daisy chain up to 800 feet in length from the NetGuardian.
You don't have to sacrifice for your added analog capacity either, because the NetGuardian 16A comes with 20 discrete inputs and 4 control relays. With the NetGuardian 16A, you can monitor all the analogs you need, while still monitoring dry contacts from your equipment and operating controls as necessary.
With the NetGuardian's serial port, you can also provide reach-through access to LAN inaccessible equipment at your site.
You will database and monitor your new NetGuardian 16A through the unit's easy-to-navigate web interface. Through the web interface, you'll configure threshold alarms for all of the unit's analogs, alarm descriptions, and configure what sorts of notifications your NetGuardian will send in the event of alarm conditions.
The NetGuardian 16A can send SNMP traps to your SNMP master station, emails containing full alarm descriptions and point references, and communicate directly with the T/Mon alarm master system. When an alarm condition occurs, your NetGuardian 16A will make sure you hear about it.
Form Factor
Height

: 1.75"

Width

: 17"

Depth

: 7.5"

Mounting

:

Weight

: 3.5 lbs
Core Features
Analog Alarms: 16
Control Relays: 4
Craft port: 1 serial port
Discrete Alarms: 20
NIC: 10/100BaseT
Ping Targets: 16
Power Supply: -48Vdc
RJ45 connections: 32
Web Browser Interface
Operating Conditions
Humidity: 0-95% NC
Max. Current: 1 Amp, AC/DC
Max. Voltage: 60VDC / 120VAC
Temperature: 32 to 140F (0 to 60C)
Optional Features
Control Relays: 8
D-Wire: 1-Plug
Discrete Alarms: 16
Internal Temp Sensor
Serial Port: RS232, RS485
No additional software.
---
Explore different capacities