NetGuardian 216 G3
The NetGuardian 216 G3 RTU provides advanced network reliability management in a compact, cost-effective unit. It provides exactly the right capacity to manage your small and medium sites and reports alarms using SNMP or DCP over your existing IP network.
---
Key Features
2 general purpose analog inputs OR 8 total analogs (battery A&B, internal & external temperature, 4 general purpose)
2 control outputs
16 (reversible) alarm points
Get a Quote
Our products are custom built-to-order with a lead time of only 14 days.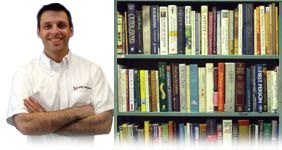 Enjoy bulk discounts on orders with 10 or more items, backed by our 30-day money back guarantee.
Contact Sales
---
As the most compact member of the NetGuardian family, the NetGuardian 216 G3 offers an easy, cost-effective way to monitor your small sites.
The NetGuardian 216 G3 comes with 16 discrete alarm inputs, 2 or 8 analog inputs, and 2 control relay outputs. The discrete alarms can be used for items such as door alarms, equipment alarms, and other ON/OFF events. The analog alarms are used for measuring such critical events as temperature and voltage. The controls are a convenient and time-efficient way of remotely switching equipment in the field via the NetGuardian's internal relays.
The NetGuardian 216 G3 reports alarms via SNMP, DCP, DCPf, or DCPx over either UDP or TCP and can be used with your T/Mon master station or an SNMP manager.
The reach-through serial port provides you with the ability to access a remote serial device via LAN using a terminal server. Now you also have the option of ordering your unit with temperature sensors and/or a wireless modem. With the built-in Real Time Clock, the NetGuardian will time/date stamp incoming SNMP traps. It will also remember the current date and time settings during power failures.
Form Factor
Height

: 1.72"

Width

: 10.48"

Depth

: 6.63"

Mounting

:

Weight

: 1.5 lbs
Core Features
Analog Alarms: 2
Control Relays: 2
Discrete Alarms: 16
Power Supply: -48Vdc
Rack Ears: Both
RJ45 connections: 32
Web Browser Interface
Operating Conditions
Max. Voltage: 60VDC / 120VAC
Operating Humidity: 0% -95% non-condensing
Temperature: 32 to 140F (0 to 60C)
Optional Features
Analog Alarms: 8
Mounting: Wall mount
NIC: 10/100BaseT
Power Input: Dual, Single
Power Supply: +24Vdc, -24Vdc
Rack Ears: 19-inch, 23-inch
RoHS: 5/6
RTC
Serial Port: RS232
No additional software.
---
Explore different capacities