NetGuardian 224A
The NetGuardian 224A is a light RTU with 24 discretes. This RTU is great for smaller sites that have a lot of discrete outputs.
---
Key Features
2 general-purpose analogs
2 general-purpose relay outputs
4 D-Wire sensor ports
24 discrete alarm inputs
Web interface: monitor without a master
Get a Quote
Our products are custom built-to-order with a lead time of only 14 days.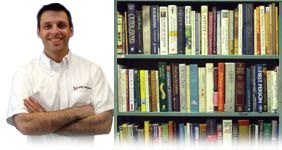 Enjoy bulk discounts on orders with 10 or more items, backed by our 30-day money back guarantee.
Contact Sales
---
The NetGuardian 224A monitors 24 discrete alarms and reports events to a Master Station, such as the T/Mon LNX, via LAN. It is equipped with 2 user-defined analog channels with 4 user defined thresholds per channel. The analogs terminate to convenient RJ45 connectors. There is 1 connector per analog channel and each input supplies +24Vdc to power your sensor if needed. Each analog may be configured for either -90 to 90 voltage range or 4-20 mA using field selectable shunt.
The NetGuardian 224A includes 24 discrete alarm inputs, 2 general-purpose relay outputs, and 2 general-purpose analogs, plus integrated battery voltage monitor. The unit also comes with 1 RS232 serial port for future use.
The NetGuardian 224A features DPS Telecom's user-friendly Web interface for convenient configuration and monitoring. Other features include real-time Clock (RTC), single -48VDC using RIA connector, a GigE Fiber port with SFP Sockets (ordering option) and 12 Port 10/100/1000 BaseT LAN switch (ordering option).
Other benefits of the 224A:
Plug 'n' play design – start monitoring in minutes
SNMPv3 compatible – send traps to your SNMP manager
4 D-Wire sensor ports
Software reversible alarm inputs
Analog channels have integrated 24V power supply
Integrated temperature sensor
Expanded operating temperature range for extreme temperatures
2-year hardware warranty
30-Day no-risk money-back guarantee
Form Factor
Height

: 1.75"

Width

: 17"

Depth

: 12.75"

Mounting

:

Weight

: 0 lbs
Core Features
Analog Alarms: 2
Control Relays: 2
D-Wire: 4-Plug
Discrete Alarms: 24
NIC: 10/100BaseT
Ping Targets: 32
Power Supply: -48Vdc
Rack Ears: Both
RoHS: 5/6
Serial Port: RS232
Web Browser Interface
Operating Conditions
Fuse: 3/4 Amp GMT
Humidity: 0-95% NC
Max. Current: 1 Amp, AC/DC
Max. Voltage: 60VDC / 120VAC
Temperature: -22 to 158F (-30 to 70C)
Optional Features
Power Supply: +12Vdc, +24Vdc, +48Vdc, -12Vdc, -24Vdc
Rack Ears: 19-inch, 23-inch
No additional software.
---
Explore different capacities