NetGuardian 432 G4
Save valuable rack space without sacrificing alarm capacity: The NetGuardian 432 has 32 discrete point inputs, 4 control relays, and an optional D-Wire input supporting up to 16 analog sensors.
---
Key Features
4 control relays for controlling site equipment and security devices
32 Discrete Alarm Points - Cover your entire site with a single unit
Built-in web interface for unit configuration and standalone monitoring
Get a quote now
Our products are custom built-to-order with a lead time of only 14 days.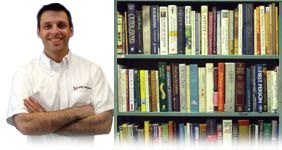 Enjoy bulk discounts on orders with 10 or more items, backed by our 30-day money back guarantee.
Contact Sales
---
The NetGuardian 432 RTU maximizes alarm coverage in a single rack unit, allowing you to monitor 32 discrete alarm points. The unit's dense discrete coverage saves you the cost and trouble of installing multiple lower-capacity RTUs at sites with a lot of alarms to capture.
The unit also comes standard with 4 form C control relays and a serial port, both of which provide remote control and access to your remote sites. You can operate controls through the web interface and use the unit's serial port to reach-through into serial-only equipment onsite.
You can also customize your NetGuardian 432 with a D-Wire sensor port and internal temperature sensor. The D-Wire port allows you to connect up to 16 analog sensors (in series) to your NetGuardian. D-Wire sensors are all powered by the NetGuardian as well, allowing you to extend a chain of sensors up to 600 feet from your RTU.
The NetGuardian's web interface makes provisioning your RTU and monitoring alarms quick and easy. You can operate control relays, configure your NetGuardian to send SNMP traps to multiple alarm masters or SNMP managers, and set up email notifications from alarms all from any computer on your network.
Benefits of the NetGuardian 432 G4:
32 discrete alarm points
4 (Form C) control relays
Notifications via email or SNMP
Support for 16 D-Wire sensors
Fast and easy-to-use web interface
Dual -48 VDC power inputs (for improved reliability)
Rack or wall mounted
The NetGuardian 432 G4 provides the discrete capacity to handle almost any site, without sacrificing control relays to fully manage your remote locations.
Form Factor
Height

: 1.7"

Width

: 17"

Depth

: 5.14"

Mounting

:

Weight

: 4.3 lbs
Core Features
Control Relays: 4
Craft port: 1 serial port
Discrete Alarms: 32
Fuse: 3/4 Amp GMT
Internal Temp Sensor
Modem: 33.6k
NIC: 10/100BaseT
Ping Alarms: 32
Power Input: Dual
Power Supply: -48Vdc
RJ45 connections: 32
Web Browser Interface
Operating Conditions
Humidity: 0-95% NC
Max. Current: 1 Amp, AC/DC
Max. Voltage: 60VDC / 120VAC
Temperature: 32-140F (0-60C)
Optional Features
D-Wire: 1-Plug
Rack Ears: 19-inch, 23-inch
Serial Port : RS232, RS485
No additional software.
---
Explore different capacities