NetGuardian DIN
The NetGuardian DIN is a small, industrial RTU that's designed for small applications, but is based on the same time-tested design of the NetGuardian 832A G5. You get all of the software features of a larger RTU, just smaller capacity (and price).
---
Key Features
Controls up to 4 relays
8 easy to terminate discrete inputs
DIN mount
Dual Power inputs, or optional POE
Get a Quote
Our products are custom built-to-order with a lead time of only 14 days.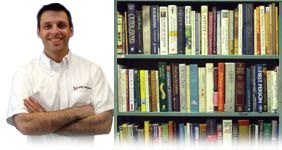 Enjoy bulk discounts on orders with 10 or more items, backed by our 30-day money back guarantee.
Contact Sales
---
Are large RTUs, like the NetGuardian 832A G5, overkill for your smaller remote cabinet and sites? Do you have a small application where only a few alarm points are needed? If so, a small-form RTU with the right capacity is critical.
The NetGuardian DIN is an easy-to-install, light-capacity RTU. This device is designed for easy installation at remote sites or inside small enclosures - making it a cost-effective device to improve visibility over critical operations in your network.
This unit is based on the time-tested NetGuardian design used in other popular, high-capacity models. The NetGuardian DIN is housed in a telco-grade, durable chassis made of aluminum. You can even put the device in a NEMA enclosure for extra durability in harsh environments.
This RTU also comes equipped with its own web interface for simple and remote configuration.
The NetGuardian DIN allows you to receive critical alarm notifications via email or SNMP. This provides you with the flexibility to receive alerts on-the-go (via email) or to funnel alarms into your NOC (via SNMP).
With optional Power Over Ethernet, this unit can be powered from the same Ethernet cable that's connecting the device to your network. This makes the NetGuardian DIN ideal for applications where there are no other practical power sources to operate the unit.
The bottom line is, this device is optimized to provide critical network monitoring where larger, higher-capacity units just simply aren't practical or would otherwise be overkill.
Need your NetGuardian DIN to have more capacity? Now you can expand the capacity of your DIN with the NetGuardian DIN DX. Each expansion unit has 8 alarms, 4 analogs, and 4 controls. You can daisy-chain up to three expansion units to your base unit, giving you up to 4 times the original capacity of your base NetGuardian DIN.
Form Factor
Height

: 2.1"

Width

: 7.25"

Depth

: 5.15"

Mounting

:

Weight

: 1.13 lbs
Core Features
Analog Alarms: 4
Control Relays: 4
D-Wire: 1-Plug
Discrete Alarms: 8
Internal Temp Sensor
Mounting: DIN
Ping Alarms: 32
Power Input: Dual
Power Supply: -48Vdc
RJ45 connections: 32
Operating Conditions
Max. Current: 1 Amp, AC/DC
Max. Voltage: 60VDC / 120VAC
Operating Humidity: 0% -95% non-condensing
Temperature: 32 to 140F (0 to 60C)
Optional Features
Mounting: Wall mount
NIC: 10/100BaseT
Power Supply: +12Vdc, +24Vdc, +48Vdc, -12Vdc, -24Vdc, PoE (Power Over Ethernet)
Serial Port: RS232, RS485
No additional software.
---
Explore different capacities