NetGuardian LT
The NetGuardian LT is an effective, low-cost way of monitoring smaller sites with up to 4 discrete alarms and an integrated temperature sensor. You receive alarm notifications via voice dial-out or SNMP.
---
Key Features
1 optional Form C relay
Up to 4 discrete alarms - monitor a wide variety of digital inputs
1 internal analog temperature sensor for measuring the unit environment
Get a quote now
Our products are custom built-to-order with a lead time of only 14 days.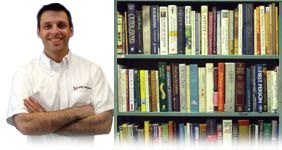 Enjoy bulk discounts on orders with 10 or more items, backed by our 30-day money back guarantee.
Contact Sales
---
This SNMP remote features voice call-out capability in the durable, time-tested NetGuardian design.
Available with 2 or 4 alarm inputs, your small sites are effectively monitored. The NetGuardian LT comes with a variety of notification options, from custom voice alerts over the phone, text messages via email, and SNMP traps to your SNMP manager. The NetGuardian LT can dial out up to 8 people per alarm point, or 7 people and 1 SNMP manager. You'll save time and money by remotely acknowledging alarms from the field. Use NetGuardian LT's internal and external analog temperature sensors to keep an eye on changing environmental conditions.
Here's what this small, power-packed RTU can do for you:
Supports D-Wire sensor network - daisy chain D-Wire sensors to monitor temperature and humidity
Cost-effective Design: Perfect for Smaller Sites
Convenient Latching Terminations - No screwdriver needed
Easy Alerts via Phone, Text Messaging (via Email), or SNMP - Notify up to 8 people per alarm point
Dial in to check alarms and operate controls
24x7 Email Notifications
Custom Voice-Out with DTMF Acknowledge
Up to 4 Discrete Alarms - Monitor a wide variety of digital inputs
1 Optional Form C Relay
1 Integrated Analog Temperature Sensor for measuring unit environment
1 External Analog Temperature (Optional)
Support for Optional Sensor with 7' lead for monitoring another device's temperature
Report to Multiple SNMPv1 managers (HP OpenView, T/Mon LNX, etc.)
Free LIFETIME firmware upgrades
30-Day No-Risk Money-Back Guarantee
RoHS Compliant (5/6)
Wall or Rack-Mountable
Form Factor
Height

: 1.7"

Width

: 8.1"

Depth

: 7.1"

Mounting

:

Weight

: 1.5 lbs
Core Features
D-Wire: 1-Plug
Discrete Alarms: 4
Fuse: 3/4 Amp GMT
LED status indicators
NIC: 10BaseT
Power Supply: -48Vdc
Rack Ears: 19-inch
RJ45 connections: 32
Temperature: 32-140F (0-60C)
Web Browser Interface
Optional Features
Control Relays: 1
Mounting: Wall mount
Temp. Probe
No additional software.
---
Explore different capacities