NetGuardian ENV
The NetGuardian ENV gives you detailed alarm information plus building access support - all in 1 RU.
---
Key Features
Up to 6 user analog channels
Up to 4 control relay outputs
8 discrete inputs
RS232 reach-through for legacy device management
Integrated web browser interface for convenient configuration and management
Get a quote now
Our products are custom built-to-order with a lead time of only 14 days.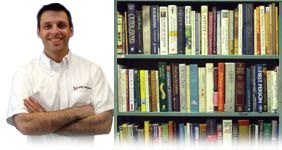 Enjoy bulk discounts on orders with 10 or more items, backed by our 30-day money back guarantee.
Contact Sales
---
Do you need a compact way to protect your IT server room or data center? Have you estimated how much your network uptime is worth to you? These questions are important when considering how to monitor and protect your vital IT equipment.
The NetGuardian ENV is a compact, simple and reliable device that easily fits on a rack and monitors basic environmental conditions (like temperature, humidity, smoke...) around your valuable equipment. Without this environmental visibility, your server room is at risk of serious damages that could lead to major outages and system failure.
The NetGuardian ENV features:
Up to 8 Discrete Alarm Inputs (Build Option)
Up to 8 Analogs (Build option)
1 D-Wire sensor input jack (Build option), supporting up to 32 sensors (sold separately)
6 Control Relay Outputs (Build option)
Fast, integrated web browser 32 ping targets to monitor other devices on the network
Also, with the NetGuardian ENV, you can cheaply and easily add individual doors to your building access system to control building access at small sites where you don't have or need an RTU. This allows you to extend building access functionality to sites that would've otherwise been unmonitored or controlled by a completely separate system.
The NetGuardian ENV:
Controls and regulates a single door entry point.
Stores entry data and access permissions locally so your site functions independently of the master.
Supports a proxy reader build option.
Is configurable through simple TTY and Web Browser interfaces.
Can run in stand-alone mode for applications without T/Mon.
Form Factor
Height

: 1.75"

Width

: 17"

Depth

: 5.6"

Mounting

:

Weight

: 2.5 lbs
Core Features
Analog Alarms: 6
Control Relays: 4
Craft port: 1 serial port
D-Wire: 1-Plug
Discrete Alarms: 8
Fuse: 3/4 Amp GMT
LED status indicators
NIC: 10/100BaseT
Ping Targets: 32
Power Input: Dual
Power Supply: -48Vdc
RJ45 connections: 32
Serial Port : RS232
Web Browser Interface
Operating Conditions
Camera Resolution: 3 megapixel
Max. Current: 1 Amp, AC/DC
Max. Voltage: 60VDC / 120VAC
Operating Humidity: : 0% -95% non-condensing
Optional Features
Analog Alarms: 8
Power Supply: +12Vdc, +24Vdc, -24/48Vdc (wide range), -24Vdc, PoE (Power Over Ethernet)
No additional software.
---
Explore different capacities