NetGuardian LPG Controller
Monitor up to 5 liquid propane tanks using the NetGuardian LPG Controller
---
Key Features
4 valve control relays
Supports two discrete inputs for monitoring generator run and demand
Easy-to-use web interface for managing propane sensors and cycling
Get a quote now
Our products are custom built-to-order with a lead time of only 14 days.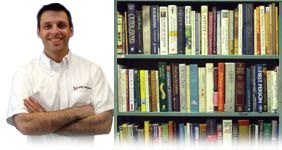 Enjoy bulk discounts on orders with 10 or more items, backed by our 30-day money back guarantee.
Contact Sales
---
Automatic propane cycling has never been easier. The new NetGuardian LPG Controller allows you to easily and remotely manage up to 5 liquid propane tanks. This device allows you to cycle through tanks - whenever a tank is near empty, the valve is automatically closed and the next tank valve is automatically opened. By using the web interface, automatic cycling can be overridden and the user can take direct control. The front panel features visual LED displays for each tank showing valve status (open/close) and four threshold levels for propane level.
Convenient and automated management of smaller, cylindrical tanks so you can transport fewer quantities of propane at a time and still ensure the full run time. This means you can cost-effectively refuel propane tanks when they are empty, rather than replace all of your tanks that are semi-full.
Each propane sensor (not included) is connected to the back panel of the Netguardian LPG Controller. In addition to monitor the propane sensors, the device also supplies power to each propane sensor. The NetGuardian LPG Controller is compatible with Rochester and other gauges.
Form Factor
Height

: 1.7"

Width

: 17"

Depth

: 7.3"

Mounting

:

Weight

: 3.8 lbs
Core Features
Analog Alarms: 4
Control Relays: 4
D-Wire: 1-Plug
Discrete Alarms: 2
Fuse: 3/4 Amp GMT
NIC: 10/100BaseT
Ping Targets: 32
Power Supply: -48Vdc
Web Browser Interface
Operating Conditions
Humidity: 0-95% NC
Temperature: 32-140F (0-60C)
Optional Features
Industrial Temp.
Power Supply: +24Vdc, -24Vdc
Rack Ears: 19-inch, 23-inch
No additional software.
---
Explore different capacities