NetGuardian LT G2
The NetGuardian LT G2 is an effective, low-cost way of monitoring smaller sites with up to 4 discrete alarms and an integrated temperature sensor. You receive alarms via voice dial-out or SNMP.
---
Key Features
Up to 4 Discrete Alarms and 1 Optional Control Relay
Optional dialup 33.6k modem for data and voice
Convenient and secure web browser configuration and monitoring
Get a quote now
Our products are custom built-to-order with a lead time of only 14 days.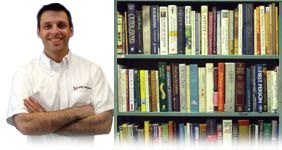 Enjoy bulk discounts on orders with 10 or more items, backed by our 30-day money back guarantee.
Contact Sales
---
The NetGuardian LT G2 is an easy-to-install, light-capacity remote telemetry unit (RTU). This device is designed for easy installation at small remote sites, making it cost-effective to deploy alarm monitoring throughout your entire network.
The NetGuardian LT G2 is based on the time-tested NetGuardian design used in high-capacity models. This telco-grade remote is housed in a durable aluminum chassis that can be rack or wall-mounted. This device is small enough to be enclosed in a durable NEMA enclosure for extra durability in harsh environments.
This device allows you to receive your alerts via phone or SNMP. When alarms occur, you'll receive custom voice alerts to your phone. The alerts are also sent as SNMP traps to your SNMP manager if you have one.
Since the NetGuardian LT G2 primarily reports over LAN but also features backup transport over POTS. The unit will only occupy 1 RU of space - so you'll still have plenty of room in your racks for other mission-critical gear.
Adding to the ease of installation, this device features spring clamp terminal connectors - no screwdriver required. This makes wiring your alarms fast and easy.
With the NetGuardian LT G2, you'll be able to monitor critical alarm points at all of your smaller sites without using a high-capacity device that's overkill.
Form Factor
Height

: 1.72"

Width

: 8.12"

Depth

: 7.1"

Mounting

:

Weight

: 1.5 lbs
Core Features
Discrete Alarms: 4
Ground Isolated
Internal Temp Sensor
LED status indicators
NIC: 10/100BaseT
Power Supply: -48Vdc
Rack Ears: Both
RoHS: 5/6
Temperature: 32-140F (0-60C)
Web Browser Interface
Optional Features
Control Relays: 1
D-Wire: 1-Plug
Modem: 33.6k
Power Supply: +12Vdc, +24Vdc
Rack Ears: 19-inch, 23-inch
No additional software.
---
Explore different capacities