Trap Relay 64
Mediate and process inbound SNMP traps with the Trap Relay 64.
---
Key Features
64 control relay outputs
64 ping targets
Easy-to-use web interface
Get a quote now
Our products are custom built-to-order with a lead time of only 14 days.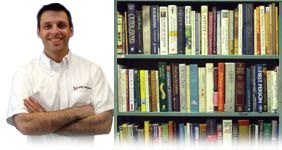 Enjoy bulk discounts on orders with 10 or more items, backed by our 30-day money back guarantee.
Contact Sales
---
The Trap Relay provides a cost-effective and critical way to link inbound SNMP traps with a relay output. This device is the first of its kind from DPS. Typically, SNMP traps are forwarded from an RTU to an SNMP Manager. This device will receive inbound SNMP traps and use this information to operate or release one of the device's control relays. Traps received by the Trap Relay can be identified by either IP address, Trap ID, or by an additional variable binding.
With the 64 relays, you'll be able to remotely control any device that you normally operate with a button or a switch. The relays will latch or release a contact closure based on the commands it receives. Relays are perfect for turning on small devices, opening doors, interfacing with legacy alarm systems, operating visual/audible notification systems, and rebooting jammed equipment.
The Trap Relay RTUs can be operated in one of two modes:
Granular mode
Allows the user to configure each relay to operate or release based on the enterprise, generic-trap, and specific-trap information of an SNMP v1 trap or the trap OID of an SNMP v2c trap.
Cisco-VMS mode
The unit will ignore each relay's SNMP trap configuration and will momentarily operate relays when it receivers either one of several VMS 6.3 SNMP Traps. A relay in Cisco-VMS mode will only operate if its description matches the VMS trap's mediaStreamName value.
If you have a specific device you want the Trap Relay to interface with, contact the engineers at DPS to have a specific device created just for you.
Form Factor
Height

: 3.47"

Width

: 17"

Depth

: 7.3"

Mounting

:

Weight

: 3.5 lbs
Core Features
Control Relays: 64
Craft port: 1 serial port
Fuse: 3/4 Amp GMT
LED status indicators
NIC: 10BaseT
Ping Targets: 64
Power Input: Dual
Power Supply: -48Vdc
Web Browser Interface
Operating Conditions
Humidity: 0-95% NC
Temperature: 32-140F (0-60C)
Optional Features
Control Relays: 32
Industrial Temp.
Ping Targets: 32
Rack Ears: 19-inch, 23-inch
No additional software.
---
Explore different capacities