NetGuardian 832 DX G5
Each NetGuardian Discrete Expansion unit gives you an additional 32 alarm points and 8 control relays to extend the capacity of your NetGuardian 832A G5.
---
Key Features
8 analogs per expansion
Up to 8 additional relay contact closures
32 ground-activated discrete alarms per expansion
Convenient alarm viewing and configuration via the NetGuardian's Web Browser
Get a Quote
Our products are custom built-to-order with a lead time of only 14 days.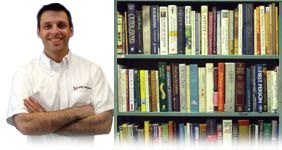 Enjoy bulk discounts on orders with 10 or more items, backed by our 30-day money back guarantee.
Contact Sales
---
Is your network growing at a rapid pace? You already have the NetGuardian 832A, but are you still running out of available discrete alarms?
With the NetGuardian 832A DX G5, you can use your existing RTU to help manage your growing network. This expansion unit doubles, triples, or quadruples the capacity of your NetGuardians by offering more discrete alarm points, relays, and analog per chassis. This is a low-cost, self-contained device that makes the expansion process much simpler.
This device has dual RS232 ports so you can daisy-chain up to 3 DX units to a base NetGuardian. If you have the NetGuardian 832A, the NetGuardian 832A Dx will give you a total of 128 discrete points with 3 expansions.
Your NetGuardian DX Expansion can also act as a stand-alone RTU. To do this, the DX Expansion connects directly to your T/Mon LNX and adds an additional 48 discrete points at any given site.
Form Factor
Height

: 1.72"

Width

: 17"

Depth

: 8.13"

Mounting

:

Weight

: 3 lbs
Core Features
Analog Alarms: 8
Control Relays: 8
Discrete Alarms: 32
Fuse: 3/4 Amp GMT
Max. Current: 1 Amp, AC/DC
Power Input: Dual
Power Supply: -48Vdc
Serial Port: RS232
Operating Conditions
Humidity: 0-95% NC
Max. Voltage: 60VDC / 120VAC
Temperature: 41 to 95F (5 to 35C)
Optional Features
Rack Ears: 19-inch, 23-inch
No additional software.
---
Explore different capacities