NetDog 82 IP G2
The NetDog 82 IP G2 is a cost-effective, LAN-based RTU for small sites.
---
Key Features
2 control relays
8 discrete alarms
Built-in Web Browser for config and monitoring
Get a quote now
Our products are custom built-to-order with a lead time of only 14 days.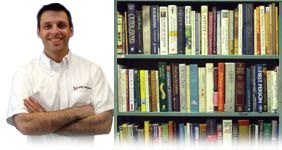 Enjoy bulk discounts on orders with 10 or more items, backed by our 30-day money back guarantee.
Contact Sales
---
Take a look at a newer model - The NetGuardian DIN.
The powerful LAN-based NetDog 82 IP G2 telecom RTU provides network managers with remote visibility, allowing them to keep watch of their IP network elements. With 32 ping alarms, 8 discrete alarms, 0-4 analogs, 2 control relays, and a reach-through serial port, this compact, versatile unit is the ideal network monitoring solution for small to medium-sized sites.
If an element fails to respond to successive pings, or if something is amiss with the environmental controls, the NetDog notifies personnel using a variety of methods with a complete status message.
Here's what the NetDog G2 can do for you:
Notifies you via SNMP, text message or pager when a discrete alarm occurs, such as an open door, AC power brownout, high temperature, fire or failed power.
Lets you remotely control one or two devices from an SNMP Manager or attached TTY terminal.
Pages you if a device on your LAN/WAN fails to respond to "pinging".
Allows you to reach through to nearby ASCII devices to obtain performance details and perform configuration.
Uses its high-quality built-in modem to report alarms to the T/Mon.
Sends your SNMP manager "traps" for relay status, discrete alarm occurrence or ping alarms.
Has evolution options to protect your investment.
Cutting-edge NEMA enclosure options available.
The NetDog makes a great generator monitoring solution, even stand-alone without a master.
Form Factor
Height

: 1.75"

Width

: 10.5"

Depth

: 6.92"

Mounting

:

Weight

: 1.8 lbs
Core Features
Control Relays: 2
Discrete Alarms: 8
Internal Temp Sensor
LED status indicators
Modem: 33.6k
NIC: 10BaseT
Ping Alarms: 32
Power Supply: -48Vdc
RJ45 connections: 32
Serial Port : RS232
Web Browser Interface
Operating Conditions
Humidity: 0-95% NC
Max. Current: 1 Amp, AC/DC
Max. Voltage: 60VDC / 120VAC
Temperature: 32-140F (0-60C)
Optional Features
Analog Alarms: 2
Mounting: Wall mount
Power Supply: -24/48Vdc (wide range), -24Vdc
Rack Ears: 19-inch, 23-inch
No additional software.
---
Explore different capacities