Many common site problems, from power outages to high temperature alarms, can be solved by quickly turning on a power generator or an air conditioner. Remote operation of site devices is the best way to eliminate unnecessary site visits and is a lot faster than going in the truck. Don't waste windshield time on simple tasks that can be automated.
Live analog monitoring:
You cannot adequately monitor battery levels, temperature, and humidity with one-threshold contact closures. Look for support for analog inputs, including live management of actual analog values.
Multi-protocol support for your existing devices:
Make sure your next master system collects alarms from all your existing devices, including your older legacy gear. You can get rid of all your specialized consoles and monitor your network from one screen.
Back-up dial-up reporting:
Do not rely on your primary network to bring back alarms. If anything goes wrong with your transport, you will lose your telemetry data just when you need it the most. Look for a system that supports dial-up alternate path reporting.
SNMP support and ping alarms:
If you are responsible for both telecom and IP equipment, consolidate all your management on one system. Check if an IP equipment is still available or if it is unreachable through the network with ping alarms. SNMP means that widely used and full-featured SNMP manager software are available for alarm management.
Alarm Presentation and Notification.
Web interface:
Almost everybody knows how to use a Web browser. Modern browsers are fast, intuitive. and easy to use. A web-based alarm management interface will make sure all your field techs can access your alarm system from any computer at practically any location.
Pager and e-mail notifications:
Pager and e-mail notifications let your field techs respond to alarms while they are still in the field. This speeds up repair time and reduces windshield time. Look for a system with SMS support, which can send detailed alarm notifications to alpha pagers, cell phones, and PDAs. Almost everyone has an internet connect phone now a day, this means that notifications sent through SMS is sure to be received by someone.
Alarm correction instructions:
Detailed instructions included in alarm notifications ensure that system operators, without extra training, will know precisely what to do and who to call if an alarm happens. No more guesswork or assumptions are needed when there is detailed instructions for resolution of the alarm.
Detailed alarm notifications:
Summary "major/minor" alarms do not give enough information to make dispatch decisions. Alarm notifications should provide detailed information. Detailed information should contain all the information required for successfully clearing the alarm without any guesswork. Look for a network alarm management system that includes detailed diagnostic information in each alarm.
Alarm Sorting and Analysis.
History and trend analysis:
An alarm history will help you keep track of when alarms happen. It will also provide crucial information for trend analysis. Identify problem areas and eliminate recurring problems with a system that keeps a complete alarm history that's exportable for trend analysis.
Custom combination alarms:
A low battery is not a serious problem and neither is a failed generator, but they are pretty serious when they occur at the same time. Look for a system that can spot critical alarm combinations.
Nuisance alarm filtering:
Even the best NOC staff will stop taking alarms seriously if they are bombarded with status alerts, oscillating conditions, and unimportant alarms. Look for a system that can filter these nuisance alarms out from critical and more pressing alarms.
Root cause analysis:
Finding the underlying cause between alarm cascades can take hours of patient detective work. Look for a system that can automatically correlate repeated combinations of alarms. This will save the frustration and hassle of searching endlessly for the root cause of a problem.
Alarm sorting:
A large, complex network can create a huge cascade of alarms. Some are not immediately important but others are critical and crucial. Look for a system that can automatically sort and prioritize this flood of information for you.


Download the SCADA White Paper.
Other Helpful Links.
The Top 5 Ways to Comply with Redundancy Regulations and Improve Your Service Reliability.
Trunked Radio System Monitoring: Increase Reliability with Carefully Selected Remote Telemetry Units (RTUs).
When It Comes to Alarm Monitoring - Don't Reinvent the Wheel.
"The Top 5 Reasons You Must Improve Your Monitoring in This Economy..."
Integrate Your Remote Alarm Monitoring Systems.
Juggling a Separate Screen for Your Simple Network Management Protocol Alarms?
What Advanced Network Alarm Monitoring Does for You.
This Integrated Remote Alarm System Monitors All Your Sites on One Screen.
How to Select a Remote Network Alarm Management System.
Overview of Utility Smart Grids: Improve Performance with Advanced Remote Alarm Monitoring and Control Systems.
Industry News - What Advanced Network Alarm Monitoring Does for You.
How to Choose a Telecom Network Activity Monitor That's Right for You.
How to Select an Alarm Monitoring Center.
How to Select an Network Alarm Detection System That's Right for You.
How to Choose an Alarm Monitor Remote System.
How to Select a Network Alarm Reporting System.
How to Select Alarm Monitoring Software.
How to Select Alarm Network Monitoring That's Right for You.
How to Select a Network Environmental Monitoring System.
Network Monitor Software for Effective Alarm Management.
DPS Telecom Releases New White Paper Explaining When You Should Switch to a Modern Monitoring Vendor.
Answers to Your Alarm Monitoring Questions.
DPS is here to help.
1-800-693-0351
Have a specific question? Ask our team of expert engineers and get a specific answer!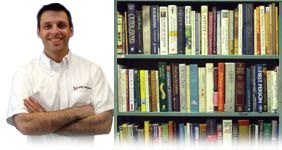 Get a Fast Answer!
Click here for more information.
Get the Alarm Fundamentals White Paper
Download our free Monitoring Fundamentals Tutorial.
An introduction to Monitoring Fundamentals strictly from the perspective of telecom network alarm management.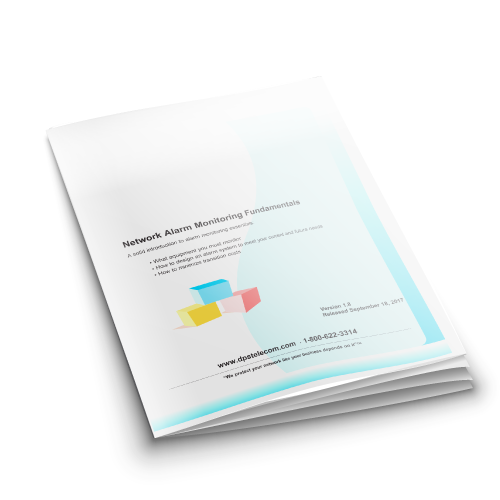 Download White Paper
Click here for more information.
Having trouble finding the perfect solution?
Get Help
No other network on the planet is exactly like yours. We manufacture hundreds of product variations per year that are customized to our clients' exact spec, all while providing training, tech support, and upgrade availability.
Send us a quick online message about what you're trying to accomplish. We'll give you a call and work with you to design a perfect-fit solution for your network.
| | |
| --- | --- |
| Hours: | Monday - Friday |
| | 7:00 a.m. - 6:00 p.m. PST |
| Tech Support: | (559) 454-1600 / support@dpstele.com |
| Sales: | Domestic: (800) 693-0351 |
| | International: 1+ (559) 454-1600 |